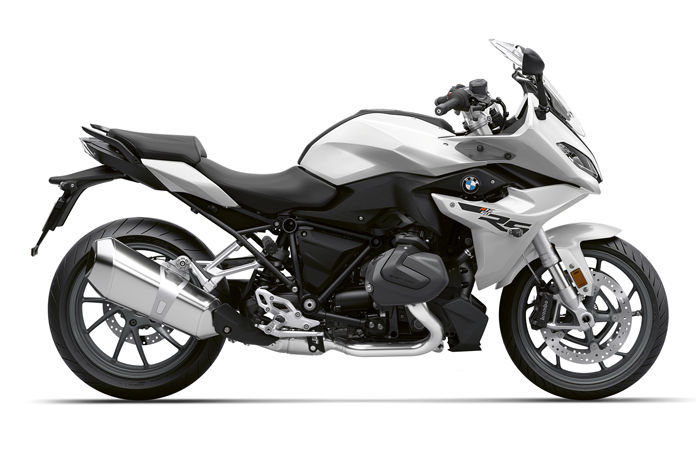 In BMW nomenclature, the "RS" in "R 1250 RS" stands for "Boxer-powered sport touring." For 2023, the BMW R 1250 RS gets several new standard features and optional extras to spice up both the "sport" and "touring" goals of the RS model.
As before, the R 1250 RS runs on a 2-cylinder Boxer engine with 1,254cc of displacement, reported to generate 136 hp and 105 lb-ft of torque. Also returning is BMW's ShiftCam technology for varying valve timing, allowing the engine to be more powerful across its operating range along with better fuel economy.
Related Story: 2021 BMW R 1250 GS | Road Test Review
2023 BMW R 1250 RS Standard Features
The 2023 R 1250 RS will add a new standard ride mode: Eco. Also available on the 2023 R 1250 R, the Eco ride mode joins existing Rain and Road modes. With a soft throttle map and moderate engine torque limitation, Eco mode encourages riders to ride as fuel-efficiently as possible. While in Eco mode, the TFT display provides an efficiency rating so riders know just how much fuel they're using at a given moment.
Related Story: 2023 BMW R 1250 R | First Look Review
Dynamic Traction Control, ABS Pro, and Dynamic Brake Control are now standard. Additional new standard features include the redesigned LED turnsignals and a second USB socket with a 5-volt power supply.
The model also gets a new colorway with two optional style designs. Light White with a black frame is standard. Optional Sport Style gets you the Light White with Racing Blue and Racing Red paint, a Light White frame, gold front and rear brake calipers, and a blue front spoiler. The Triple Black Style option comes with Black Storm paint, an Agate Grey frame, gold front and rear brake calipers, and a stainless-steel engine spoiler.
Optional Features
BMW is also offering a number of optional extras for those wanting a little more than standard.
The Premium package comes with Riding Modes Pro, which provides additional, individually configurable riding modes. The Engine Drag Torque Control, included with the Premium package, can be used to safely avoid unstable riding conditions that can occur while coasting or downshifting due to excessive slip at the rear tire.
Related Story: 2019 BMW R 1250 GS/GSA/RT | First Ride Review
Tubular handlebars are also now available as an option. They are slightly wider and higher than standard for a more relaxed and upright seating position.
If you're wanting to lean into the sporty look of the R 1250 RS, a new optional solo seat is now available. The passenger seat is replaced with a painted plastic cover while the passenger footpegs and grab handles are removed.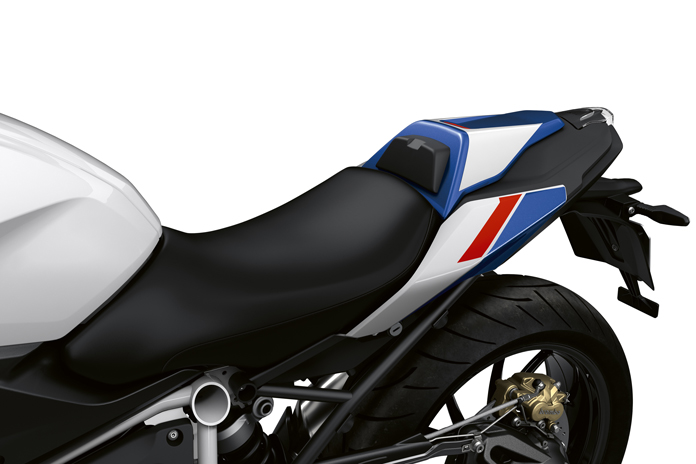 2023 BMW R 1250 RS Availability Price
Even with several new updates, BMW hasn't increased the price from model year 2022. The 2023 BMW R 1250 RS still sits at $15,695 and is expected to arrive in America in the spring of 2023. Prices for optional features and styles were not available at press time. 
For more information, visit BMW's website.